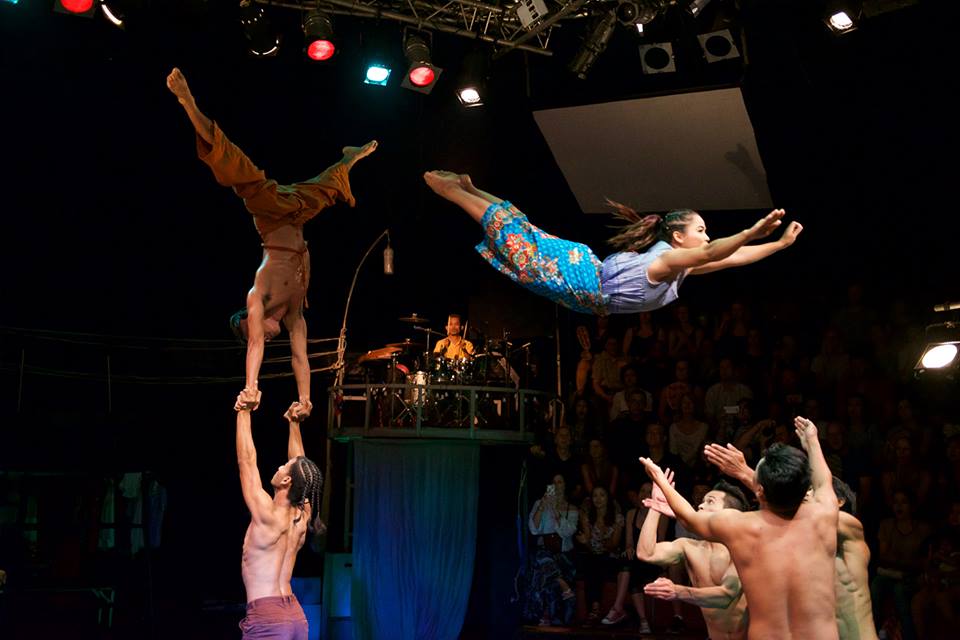 Phare: The Cambodian Circus
Performance schedule & rates for Siem Reap's top-rated evening entertainment. Find out what's playing at the Phare big top.
Phare, Cambodian circus is "Amazing vibe & energy, transforming the lives of Cambodian youth", More than just a circus, Phare performers use theatre, music, dance and modern circus arts to tell the uniquely Cambodian stories; historical, folk and modern. The young circus artists will astonish you with their energy, emotion, enthusiasm and talent.
Showtimes & Venue Hours:
Nightly performances at 8:00pm
Additional performance 1 Nov 2018 – 31 Mar 2019, Mondays, Thursdays & Saturdays, at 5:00pm
Every night, 17 December 2018 through 05 January 2019
Every night, 02 through 09 February 2019
Phare Boutique & Phare Cafe open 2 hours prior to show time.
Big Top opens 30 minutes prior to show time
No entrance after the performance has started
Tickets available from:
The performance venue from 8:00am to 8:00pm
Ticketing Contact: +855965555342 or e-mail: siemreapbestdriver@gmail.com